In 2012, I approached Choice High School hoping to work with students to create a large mural on a blank exterior wall on the school, located in downtown Shelton, WA:
We weren't able to figure out a plan for the mural, but I was offered a job working with students one day each week. Finally, in January 2017, we started creating a mural for this wall, which began as a response to the shooting at Pulse Nightclub in Orlando, but is mainly a celebration of diversity and a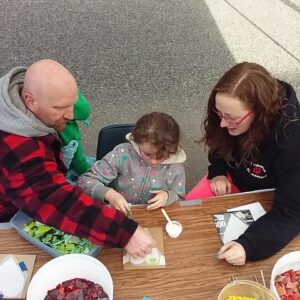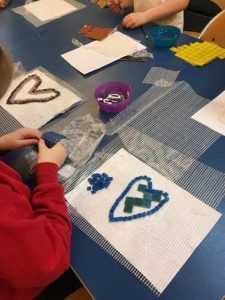 message of solidarity.
The students at Choice have been making hearts, and I've facilitated public events where the regional community has helped create mosaic hearts. Best of all, we've received mosaic hearts from all over the world!
We have finally collected enough hearts to get started, and we are close to having final approval from the school district and getting all of the details worked out with facilities. Now the only obstacle is weather. It is impossible to install this type of project in the rain or freezing temperatures, so we may need to wait until there is a significant dry spell. In the meantime, there are still some hearts on the way, and we welcome contributions:
Choice High School Rm. 106
807 Pine St.
Shelton, WA 98584